Landscaping Ideas for Privacy | The Chicago Landscaper
Landscaping Ideas for Privacy: The Latest Trends
Creating a private outdoor oasis in a city area is possible. Finding or creating the perfect landscaping ideas for privacy for your particular space might take a little research. You can search ideas on Pinterest or Houzz, or take a peek at some of the ideas we'd like to show you.
---
Screen Plants for Landscaping Privacy
Screen plants are among some of the easiest ways to incorporate landscaping ideas for privacy. You can find fast-growing evergreens and other plants that will fit into your space by using online plant resources or by checking sites like Fast Growing Trees. You can also consider using more unusual plants when designing for privacy and ambiance, such as:
Bamboo
If you're really tight on space, you can try using a screen plant you may not have considered: Bamboo! Yes, that's right. There are hardy bamboo plants that can grow in the Chicago area.
Its plusses are that it grows fast once established (up to 6″ a day for new stalks!) and can create a mini, city-sized "forest" in a small area. Bamboo can be absolutely enchanting and typically stays mostly green year round. It also requires next-to-zero care, if you choose the right variety. You can light it up from the base or even install twinkle lights on the bamboo stalks to create some hard-to-resist ambiance.
Its primary minus is that it can spread by its tough root system, tearing through areas where you don't want it to grow. And bamboo is extremely hard to get rid of by hand, so if you decide that you're smitten by all of bamboo's many charms, consider using it in very large containers. Otherwise, you can also dig a trench about 2.5′ deep in your soil and then line it with steel to contain the root system to a particular spot.
Take a look at some design ideas on incorporating bamboo by following this thread on Pinterest.
Bamboo branches can be trimmed from the bottom part of the plant to decrease its bushy-ness, giving it a "leggier" look.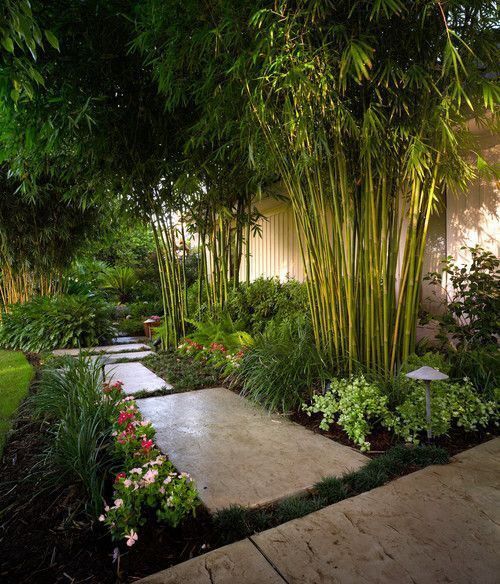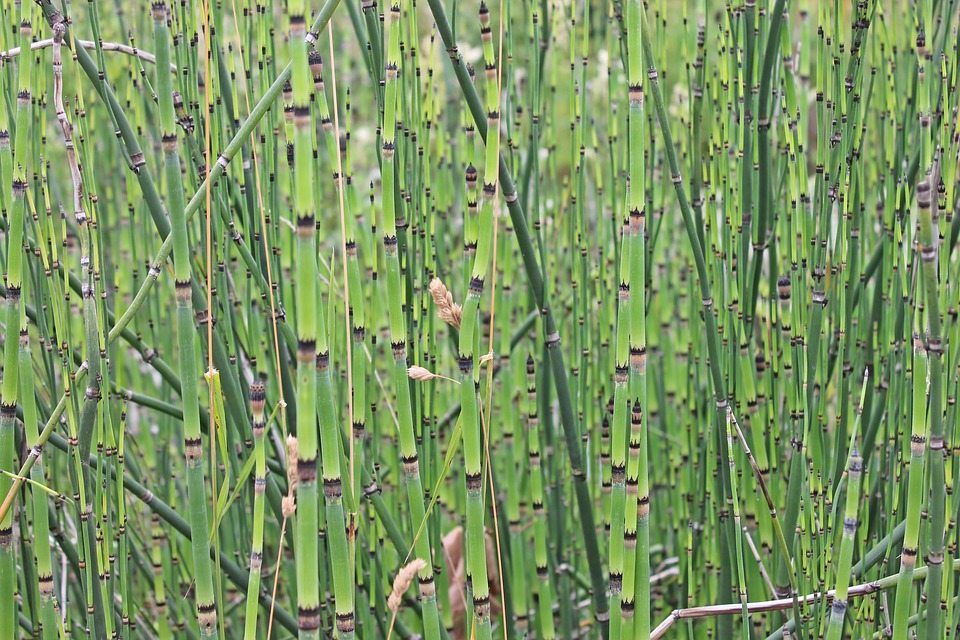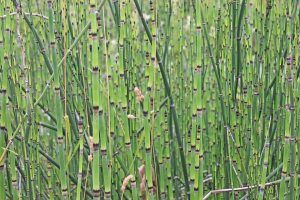 Use Fencing and/or Trellis Materials to Create Private Spaces
Fencing is a great way to create privacy. Although fencing an entire yard can be pricey, if you use materials wisely, you can screen off just enough area to give your space both privacy and some additional ambiance. And don't forget that you can use trellises in a fashion similar to fencing.
In addition, it may be worth your while to investigate materials. Not all fencing needs to be made of wood or composite. You can use willow or bamboo fencing/screening. You can also create a wattle fence using willow branches or other flexible materials. In fact, there are tons of ways to create privacy screening. You're limited mostly by your imagination.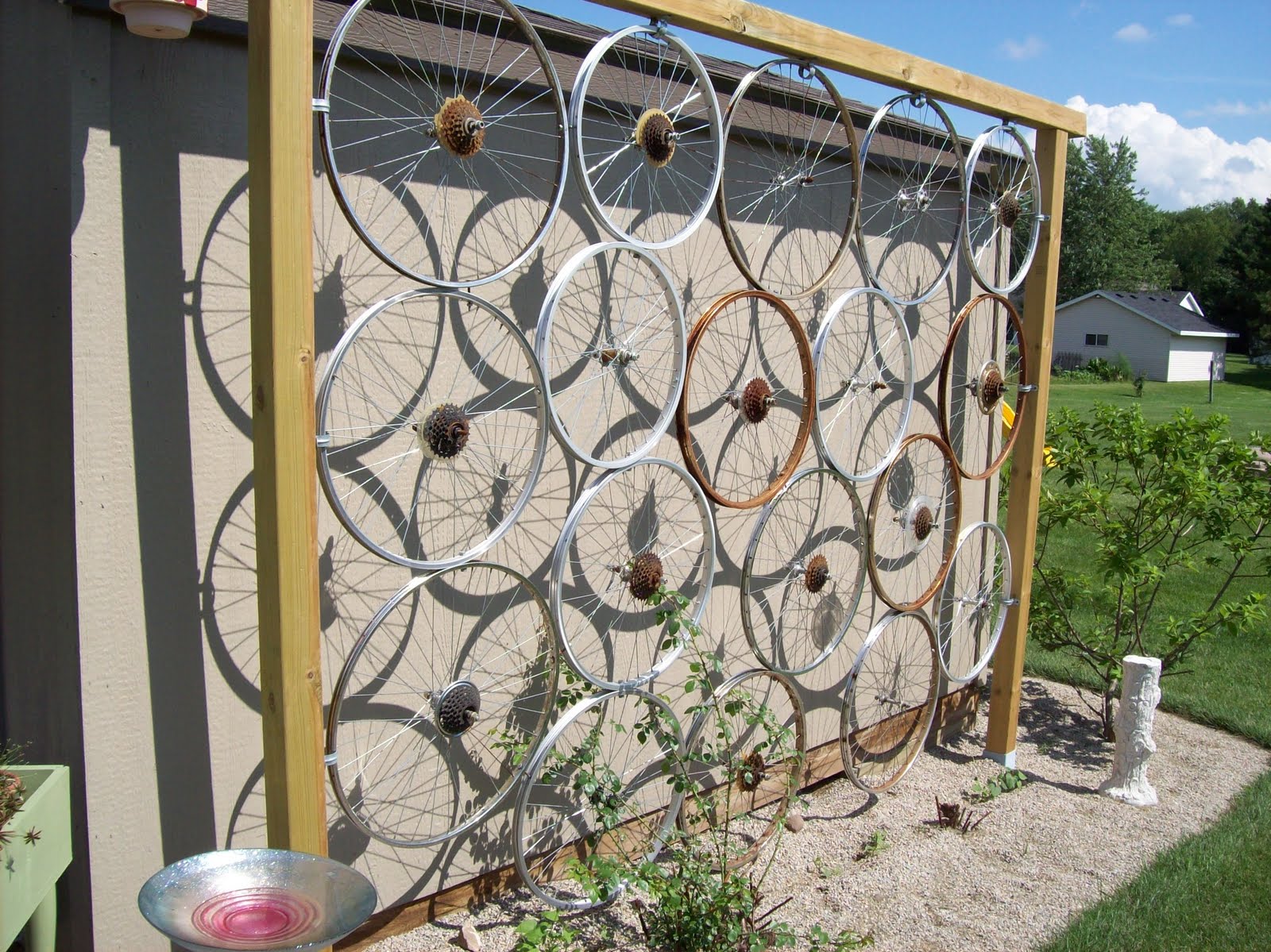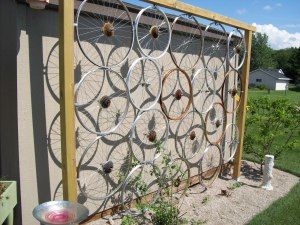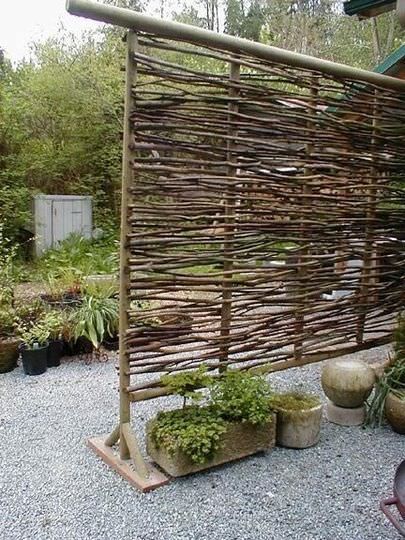 Consider Using Sails
Sails can be a really interesting way to create privacy in the right spots. What's more, they're not particularly expensive. You can use sails as a kind of fencing or screening, or you can use them in a more traditional way that allows you to create shade and privacy from onlookers with a higher elevation.
Pinterest has some fun ideas for using sails to create your own private haven. Check them out here.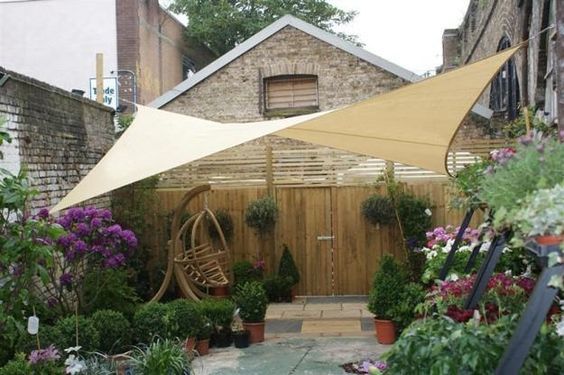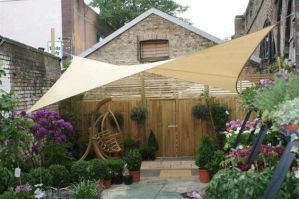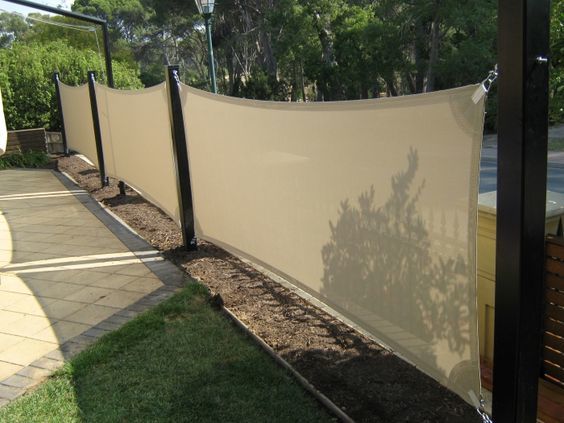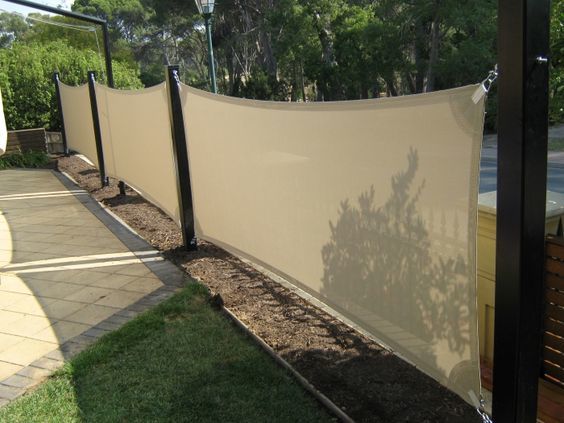 There are several fun ways to incorporate sail shades for both privacy and light shade. What's best is that it's an inexpensive solution.
Just remember: Creating Privacy in Your Outdoor Space is Possible
If you're not sure where to begin, we always suggest that you do some looking around online. Then, if you need help, you can contact a landscaper to help you to create the privacy you want in your outdoor living spaces.
---
Creating your outdoor space takes some time, patience, vision and creativity, whether you are landscaping a whole yard or just landscaping small areas. When you're ready to move ahead, our team is highly experienced in all facets of landscape design. We'll be happy to talk with you in person or over the phone to discuss how we can help you with your planning and outdoor overhaul. Feel free to call us or contact us online to get started with a discussion about your Chicago landscaping ideas and needs.